i have made a base for one of my entries for the mid year 2012 i guess i won't be using tat base for myc anymore..
regardless, i tot i share what i have done with the peeps here, hope that it can encourage more people to do a base and in turn, a diorama.
there are definitely many diff ways to do the base that i am showing below. So i do seek your kind understanding if i have done anything wrongly as this is the 1st time i am attempting to do a simple diy base
materials required:
1) green cement (from hardware shops, cost $2.50 for a 500g worth)(some might use white glue instead)
2) disposable plastic container (as a tray for mixing)
3) any plastic container's cover. for my case, i bought a squarish transparent plastic container from artfriend that cost ard $2.50, but free feel to use any base template (you can even invert those round disposable container and use its bottom as the surface)
4) water (for mixing)
5) sand and stones (optional)
green cement and container for mixing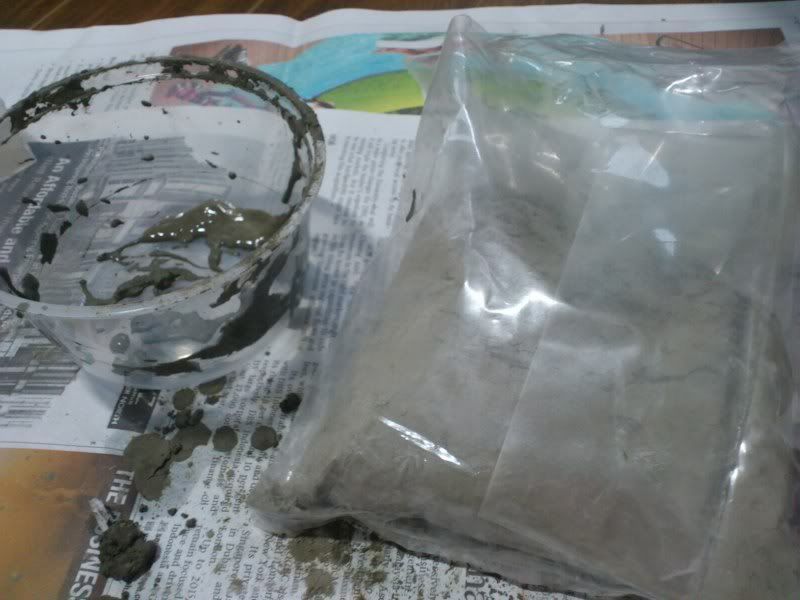 plastic container cover
Step 1:
pour cement into container and slowly add water and mix until u get a rough gluely mixture (if its too watery, add more cement to 'thicken' the mixture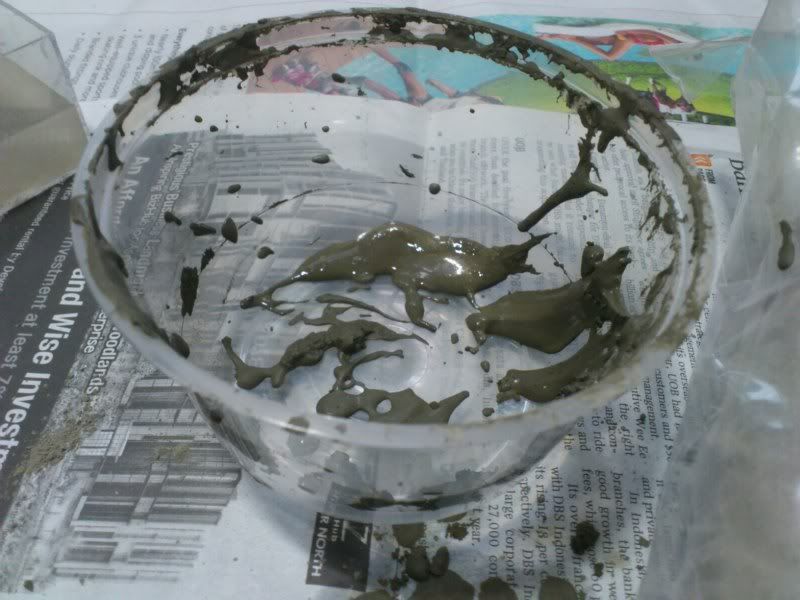 sorry i din take the rough gluely mixture cos i was wearing glove and can only take pics after i have done the base
(estimated time: 5min for a small base)
(optional to add sand and stone depending on how detailed u wan your base to be)
Step 2:
take the mixed cement and smear it on your desired base (the idea here is to be as uneven as possible)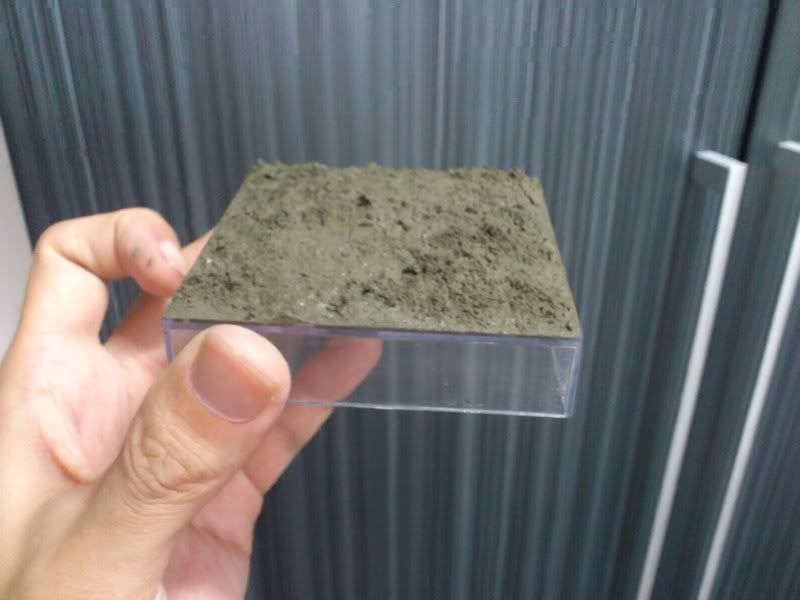 If your base's cement mixture is too 'watery' do not worry, just sprinkle the grey cement powder slowly over your watery base, (they will 'dissolve' into the watery cement mixture, until its saturated) you will get a texturized surface as such: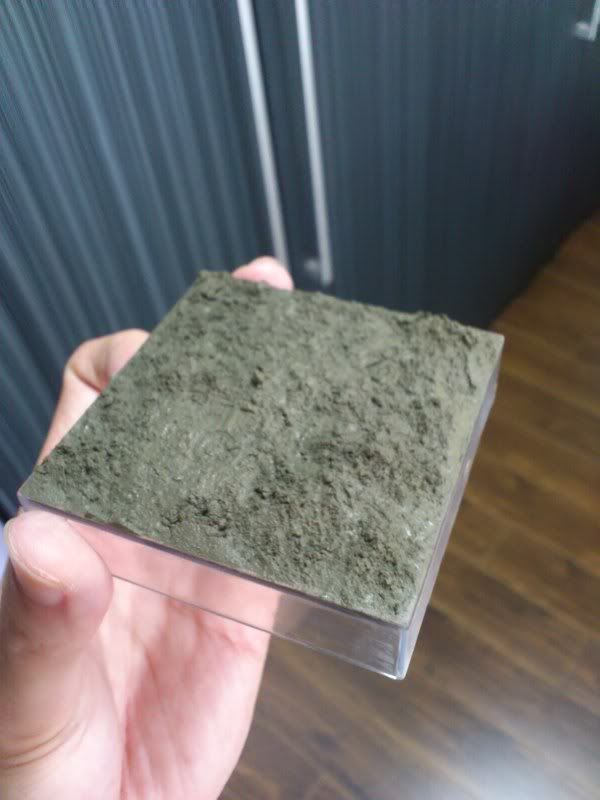 it will get messy with all cement mixture that might stick onto surface that you do not wan to cement, just use a wet cloth to wipe it off, as long as it has not dried, you can wipe them off.
(estimated time: 10min inclusive of sprinkle-ing of cement powder, if stones and sand added in step 1, then might not need to sprinkle)
after that, wait for the cement to dry and you are done!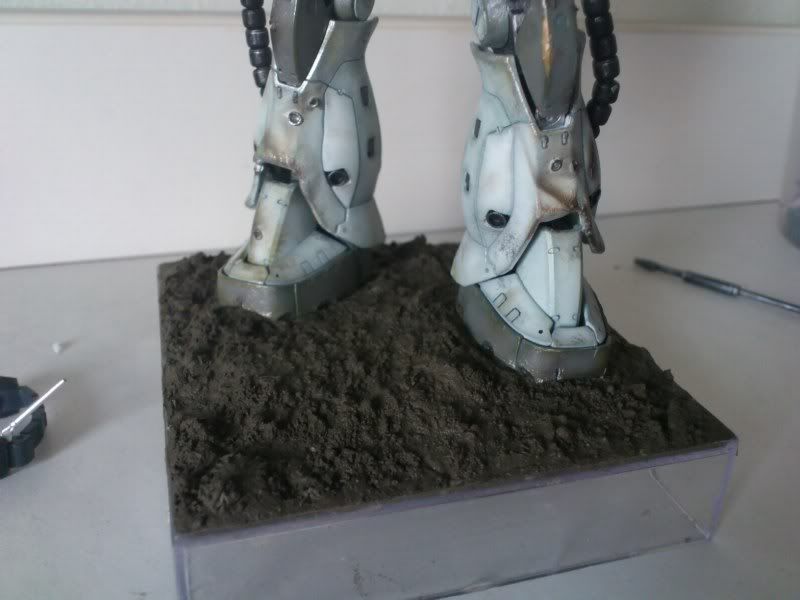 Step 3: optional
you can choose to paint your base other colors (more recessed area darker tones, more protuding area lighter tones etc) or you can oso add 'erosion' effect by drybrushing silver over the protuding edges. you will get this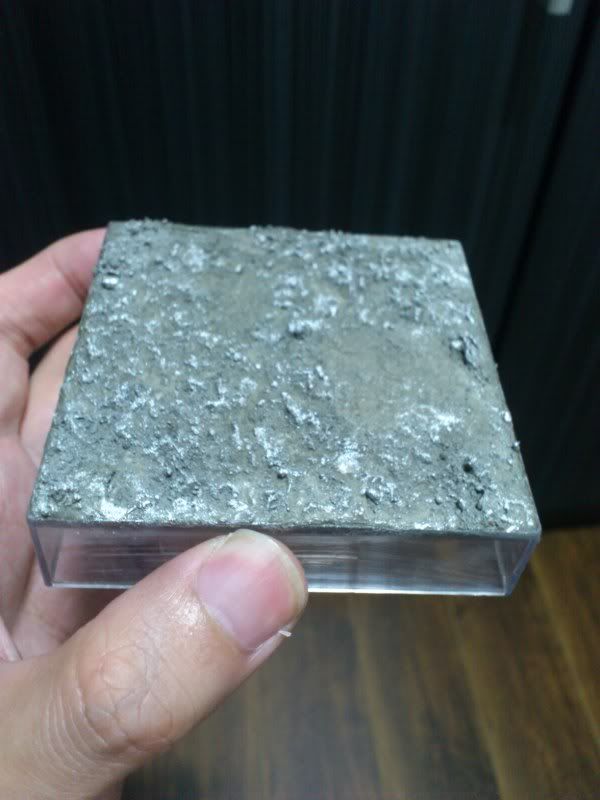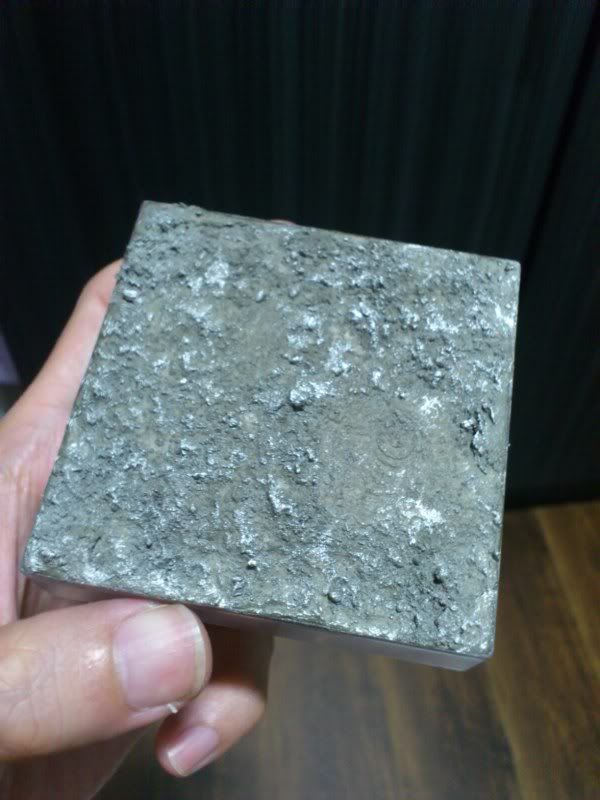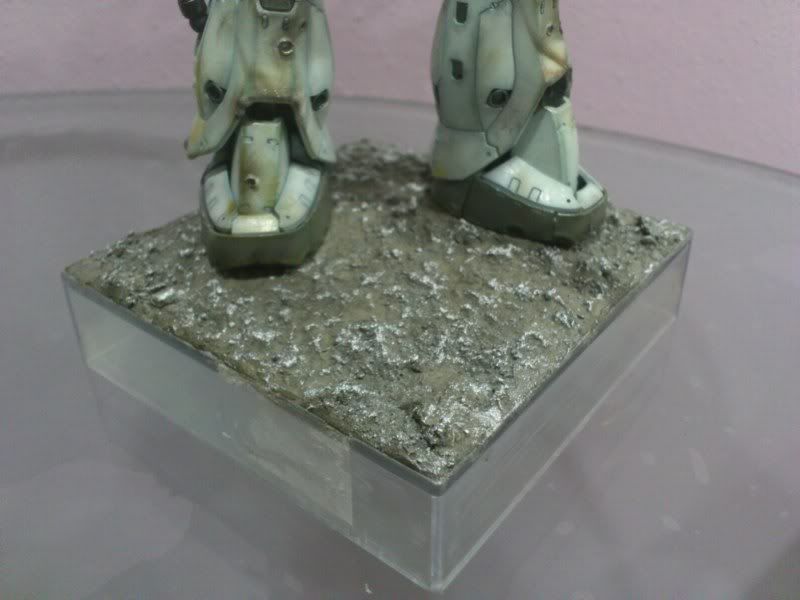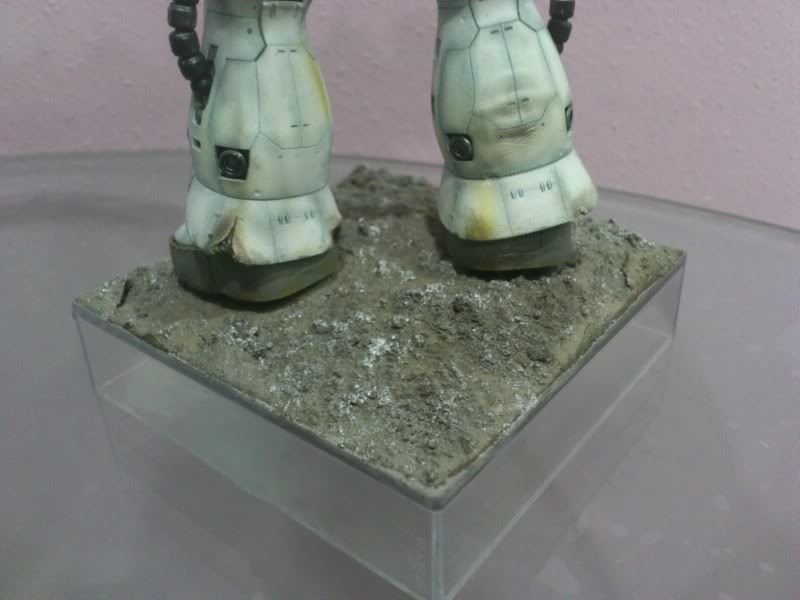 feel free to add more details, you can even add some plaplates as broken building pieces, basic idea is be creative.
PS: When in doubt, do try out on a unwanted piece of plastic 1st cos once the cement dries, there is no turning back.