shading adds 'weight' to a kit and for people without airbrush (like me) always wonder how can we get similar effect if we have no airbrush
(disclaimer: its an alternative to using ab but imho, using ab to do shading is the right way to go)
did some illustrations of how to do 'shading'
tamiya weathering master is what i am using currently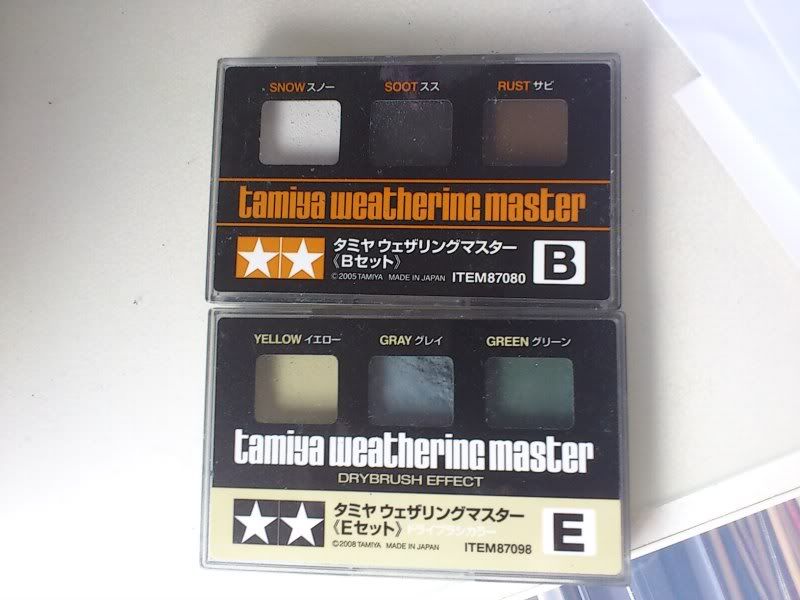 after you have painted your parts, prior to topcoating, u can apply the weathering master.
for planar transition
for internal lining (panel lines)
final result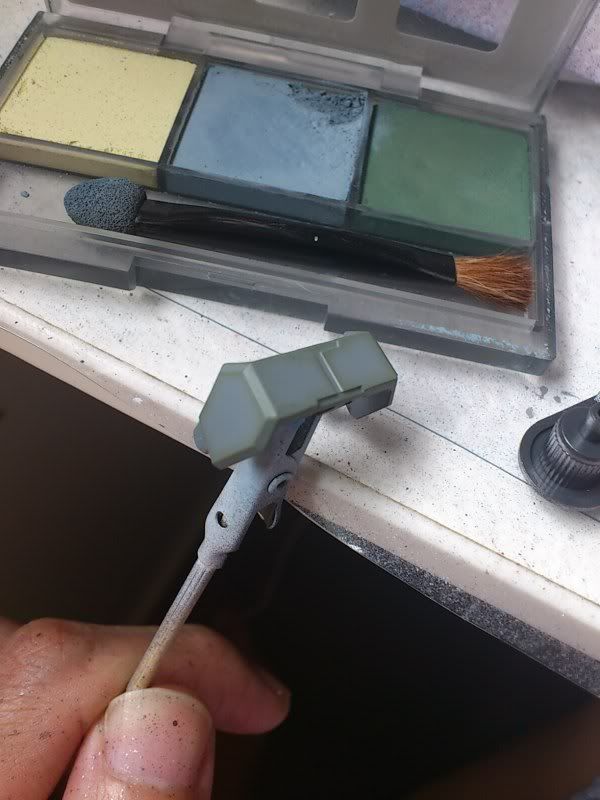 another piece of part tat i have done using the weathering master
things to note:
1) after u have achieved your desired shading effect, always remember to topcoat the surface to 'lock in' the weathering master.
2) if halfway thru the 'shading', u find that the 'shading' is 'out of line', can use a moist cloth to wipe away the weathering master. but pls wait for the parts to dry completely before u proceed to apply the 'shading' again.
3) tamiya weathering master might change color after u applied the topcoat so my sense is you should always try out one sample using the runners to do the 'shading' first.
lastly, if really wan to hav very nice shading effect, my take is to use a ab, only use my suggestion if u hav no ab.
hope it helps for those pple with no ab