Hi everyone,
Wanted to ask - how do you all fix strayed panel lines? I've got a problem with a Rick Dias that I am working on, where due to a few "oops"  the lines went astray (see red circles below).
The worse one is where the lines were so close to a panel line that I did (the far right).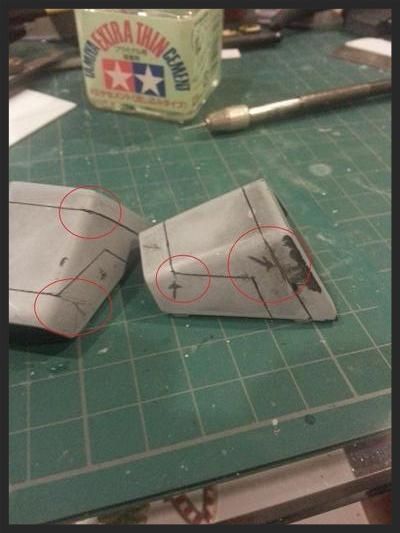 So far, I have access to the following materials:-
1. superglue and baking soda
2. tamiya putty (hardened a bit though)
3. epoxy putty
4. Mr Surfacer
So....which would be a more better option?