gbwc 2013 is around the corner so I tot I share something simple that I have done a while ago, a simple asteroid base as a quick ref for those who are planning to make a similar one.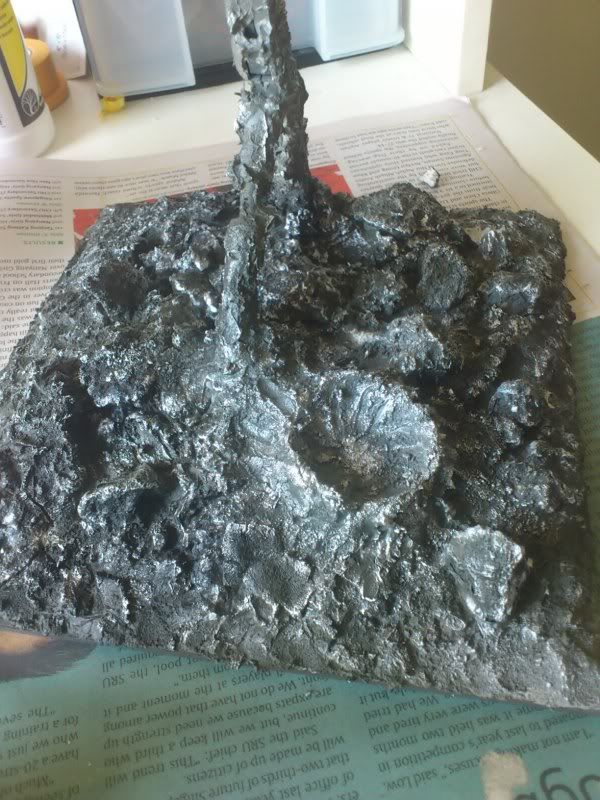 materials used:
1) cement powder (available in hardware shops)
2) gravels/stones (easily available, just look around on the ground )
3) plastic container (as a holder for the cement water mixture)
4) ice cream sticks (recycle from my lunch's vanilla ice cream)
5) disposable gloves (to keep your hands clean)
6) stand for your kit (optional if you are planning of doing a 'hovering' pose). I am using the 1/100 action base stand for this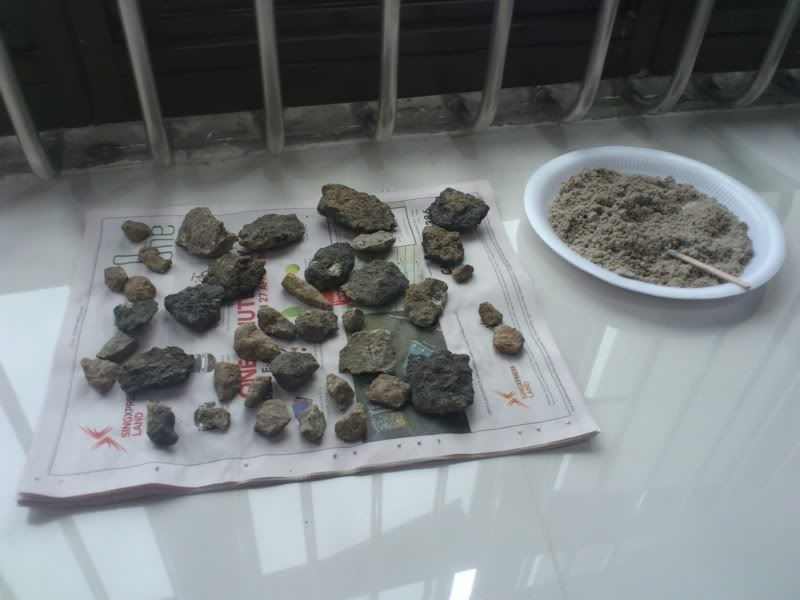 7) most important (it will be the 'base' for the craters), bottle caps of varying sizes (recycled material)
8) paint of desired asteroid colors (I recommend having silver paint for drybrushing)
step one:
using the plastic container, mix the cement/gravel/stones together with water (pour the water slowly in to mix until muddy, not watery)
(sorry I do not have pics of the mixture as I was unable to hold a camera while doing the mixing with two hands)
step two:
have a base that you wan, glue the action base stand onto it (optional only if you intend to make the kit hovering in air) and apply the cement/gravel/stones mixture onto it. (main idea is to be random on the placement of the stones/gravel)
while doing so, invert the bottle cap and apply the cement mixture onto it, you can 'shape' it with the ice cream stick to desired crater shape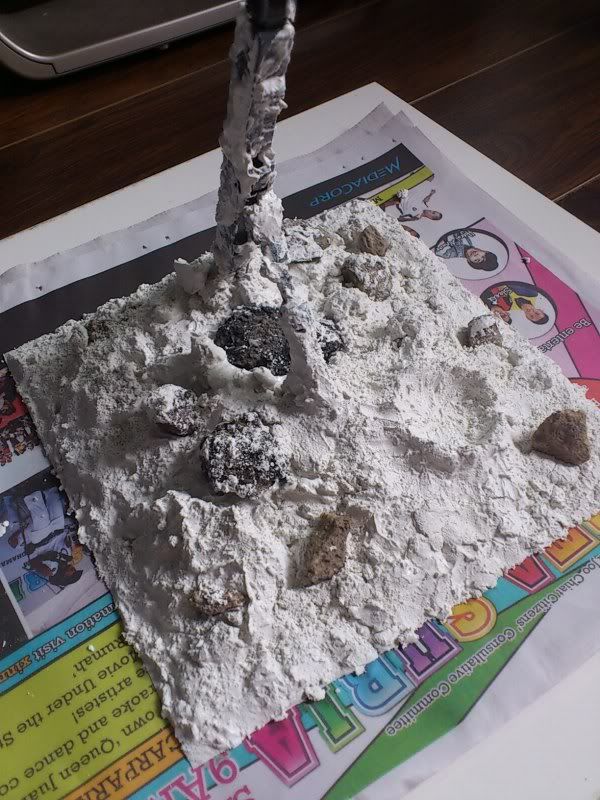 shape/size/height of the base depends on your preference, I am using a flat base for illustration
close up on the crater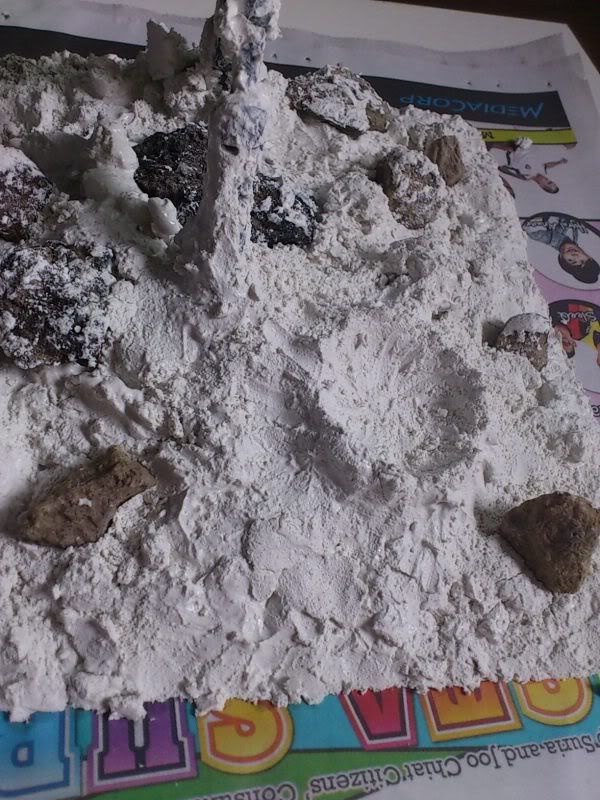 if you wan more craters, simply add more inverted bottle caps of varying sizes around your base.
let it dry for at least one full day (if your layer of cement mixture is thick, you will need more than one day)
step three:
priming of the dried asteroid base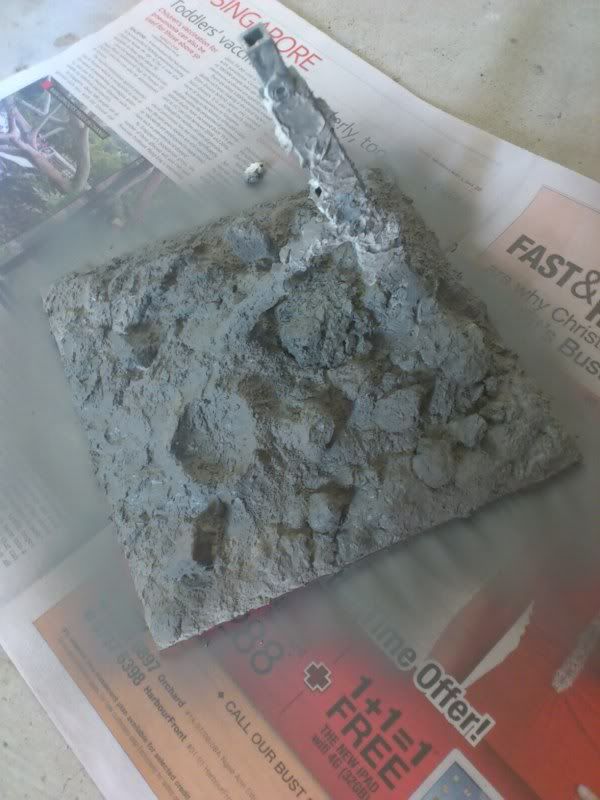 Step four:
spray desired asteroid colors
one recommendation, for recessed/'deep' holes/areas, use darker colors to show depth (see below two pics, nearer to lower left side of the base)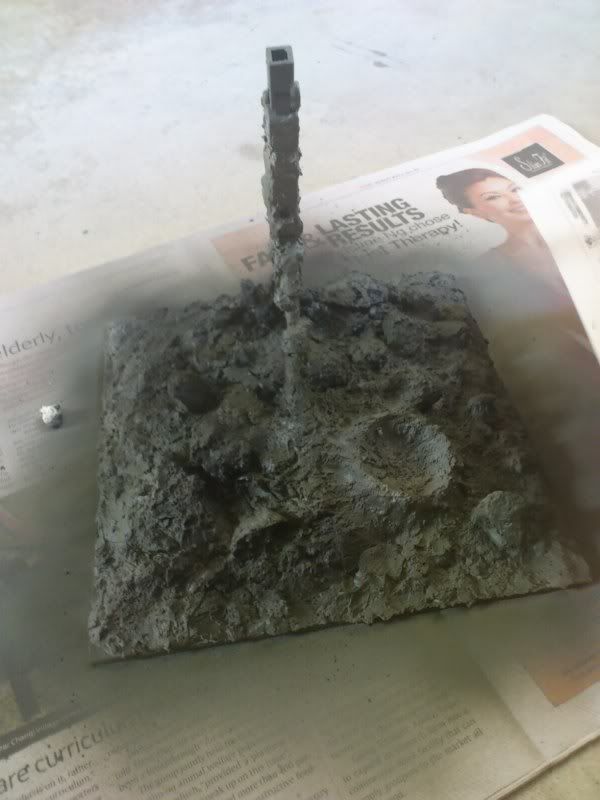 Step five:
after the paints have dried, drybrush silver randomly along the edges/protruding corners of the base.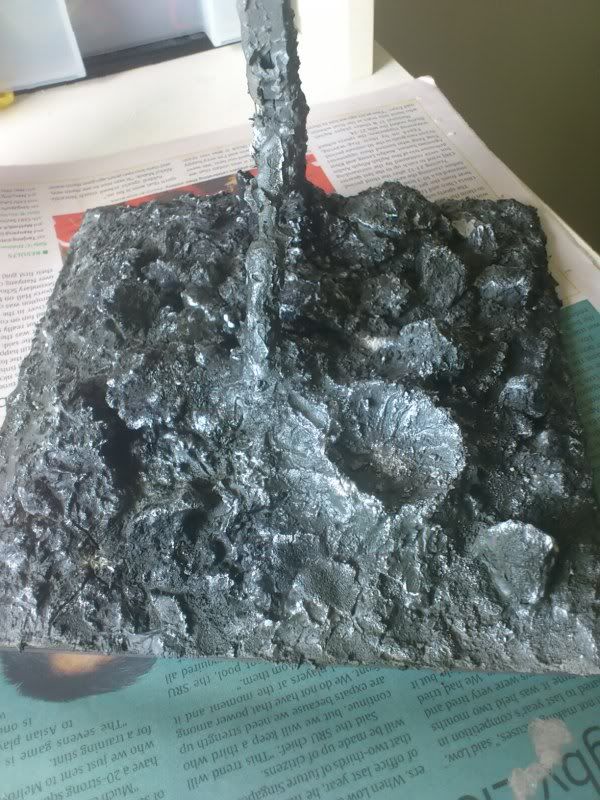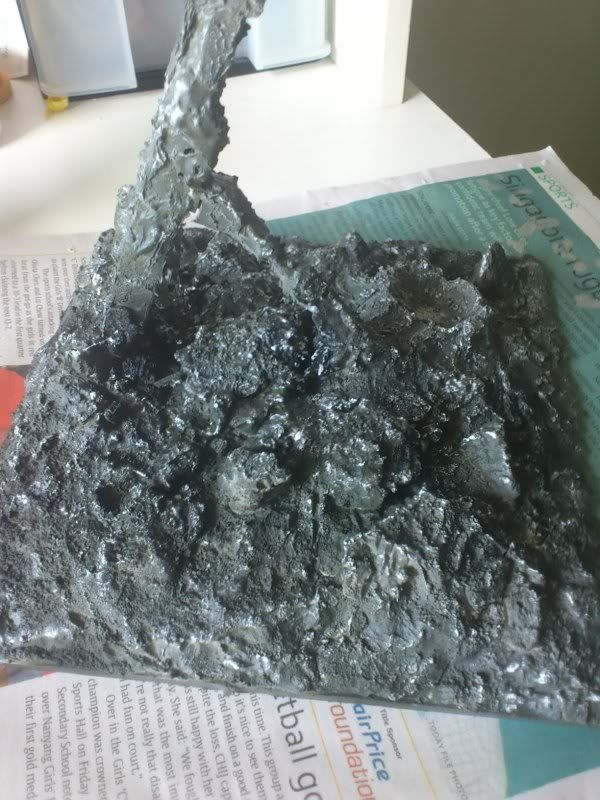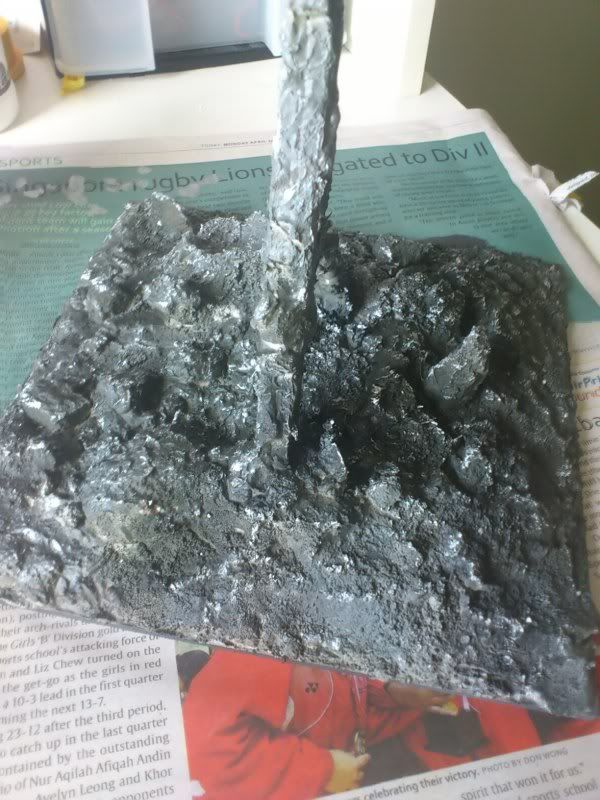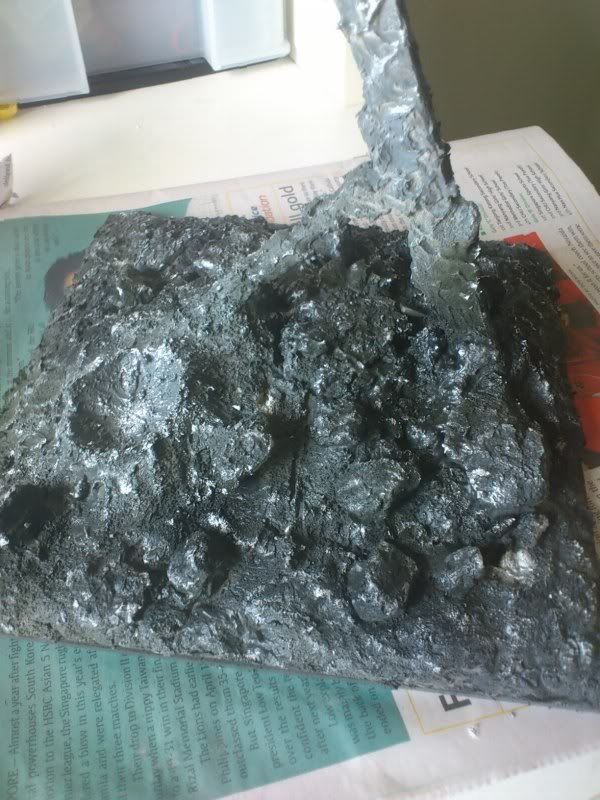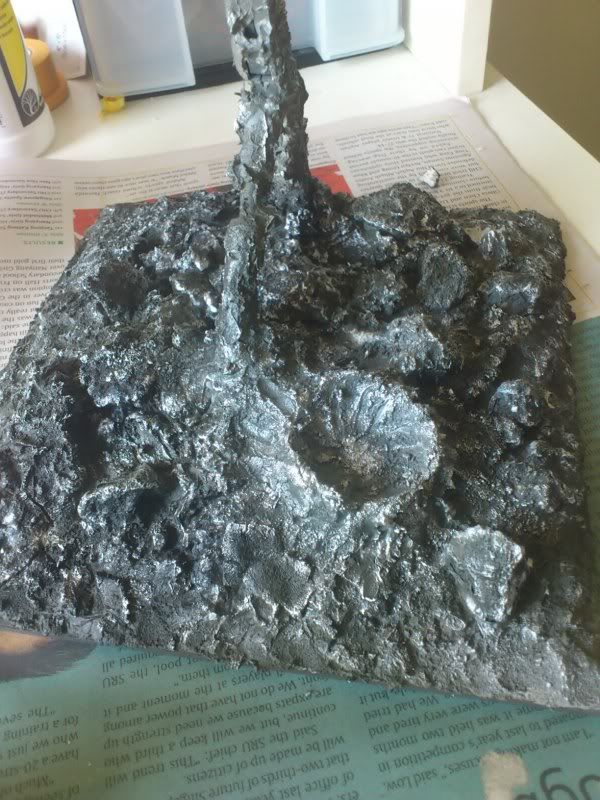 hope it serves as a quick simple reference.
the above mentioned sharing is by no means exhaustive.do let your creatively flow