Found by Brit363
Found some basic painting techniques. Hope this could help... I don't own any credit on this as I only found it on some other forum I think but I forgot where...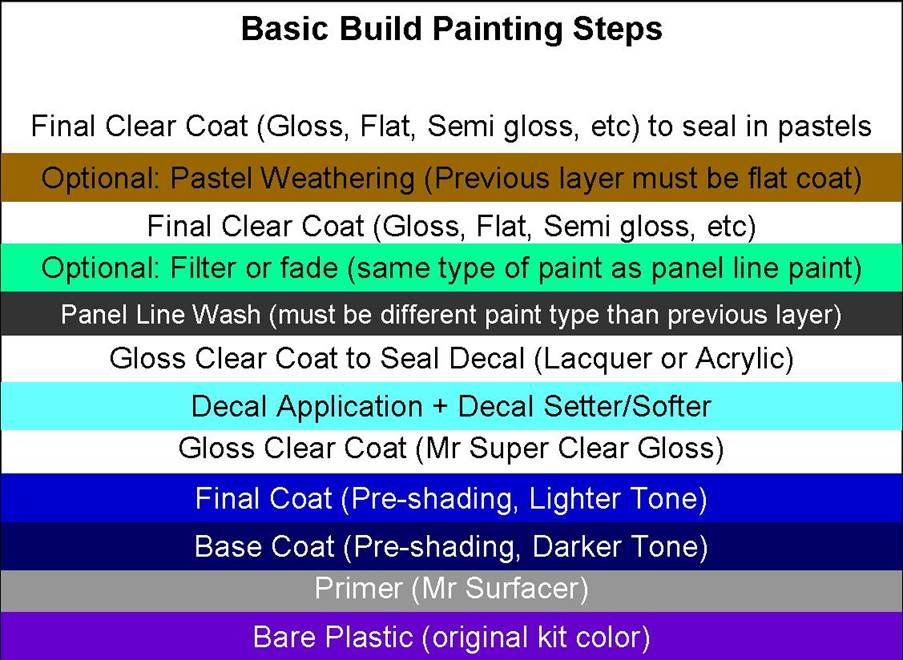 Guide to Gundam Markers
Guide to Paint types
Handpainting
This link provide the translation from jap color to English and also what color the individual kits OOB is using
Mech9 model kit color guides
credits to Mech9
Different pictures of Mr Hobby supplies for all to refer to.
Mr Hobby Paints
From Januaryjulian.wordpress.com
How to use spray paints
How to do reverse painting -example eyes/emblems
Alternative shading for those without AB
What gaianote fluorence ex clear for?